Careful stewards of your support
---
Animal Equality takes its financial responsibility seriously and believes in the careful stewardship of the funds our donors entrust to us. We rely solely on the generosity of individuals and charitable foundations to provide the precious resources needed to conduct our work on behalf of farmed animals.
WHERE YOUR DONATIONS GO
---
When you make a gift to Animal Equality, you can rest assured your investment for animals is being spent in the most effective way possible.
Your gift is empowering brave undercover investigators to expose animal cruelty; it's helping develop innovative educational campaigns in eight countries; it's changing policies for animals around the world through unrivaled legal and corporate advocacy.
To those ends, the graph on the left shows how we allocated our resources in 2019 in the United States.
ANNUAL REPORTS
State Fundraising Notices
---
Animal Equality has registered for legal charitable solicitation and is maintaining compliance or is exempt from registration in all US states.
Animal Equality is a 501(c)(3) organization, contributions to which are tax-deductible to the extent permitted by law. Information concerning Animal Equality, including financial, licensing or charitable purposes, may be obtained without cost by writing to our principal place of business at:
Animal Equality
8581 Santa Monica Blvd. #350
West Hollywood, CA 90069
or by calling: +1 (424) 250-6236
Rated Platinum Level by GuideStar
---
Animal Equality is a Platinum Level participant on GuideStar. GuideStar is the world's largest source of information on nonprofit organizations.
GuideStar provides in-depth non-profit organization profiles in order to promote more informed philanthropy. GuideStar provides information that advances transparency, enables users to make better decisions, and encourages charitable giving.
Top Rated Nonprofit from GreatNonprofits
---
The GreatNonprofits Top-Rated Awards is the one and only people's choice award where volunteers, donors, and people served by nonprofits are asked to share stories of inspiration and express their appreciation for the work they do.
Animal Equality is proud to be considered a Top Rated Nonprofit by our supporters and grateful to be awarded the GreatNonprofits, which is the second most trusted rating seal after the Better Business Bureau's. 
BEING EFFECTIVE MATTERS
---
Animal Equality has consistently been rated as one of the world's most effective animal protection charities. Our campaigns are designed to ensure your generous donations reduce the most suffering possible.
Animal Equality is a data-driven organization that values the generosity of our donors.
As a part of our commitment to transparency and efficacy, we regularly measure the impact of our programs and report on our progress.
Monitoring progress
---
Animal Equality regularly monitors over 50 key performance indicators, including:
Our performance across social media
Media reach of our campaigns and investigations
Efficacy of our unique outreach programs
Photo: Mind and I / Shutterstock.com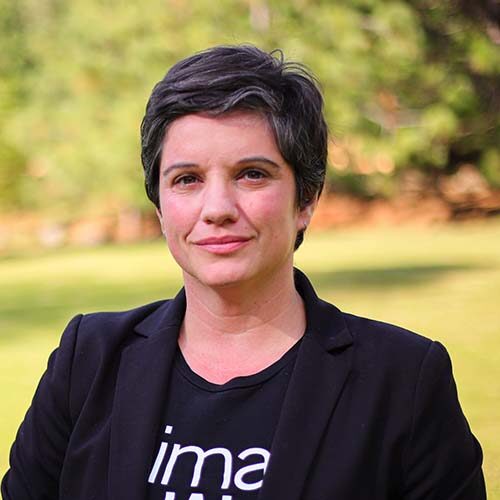 "At Animal Equality, we rely on the generous support of our donors to achieve our mission to eliminate cruelty to farmed animals. We simply cannot do our work without your partnership. We deeply value and hold sacred the trust that our donors place in us to carry out our programs as effectively as possible. We are committed to the principles of accountability and transparency and being the greatest stewards of your financial support."
---
Sharon Núñez
President, Animal Equality